Anthem Blue Cross (in California) has been serving the health care needs of Californians since 1937. Blue Cross of California, together with its branded affiliates, provides health care services to more than 6.8 million members.
Offering a full continuum of product and coverage options, Blue Cross provides customers with unparalleled choice and flexibility in meeting their health plan needs. These options are continually fine-tuned to enhance access to affordable, quality health care. The Company, with its strong track record for innovation, focuses on progressive products and services designed to improve the health status of all Californians. Unique product offerings available in the individual, small group, large group, senior and Medi-Cal markets include a full range of integrated medical and specialty products.
Anthem Blue Cross (in California)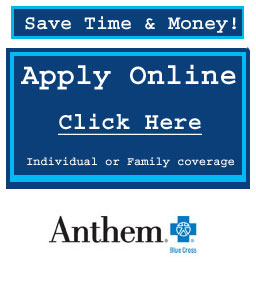 Have you seen Tonik? Three simple, affordable health insurance plans to cover your A-Z. Body, eyes, teeth. You know, the important stuff.